This is a walkthrough of my wig for Fran from FFXII. I am a sucker for updo wigs, I just love to do them.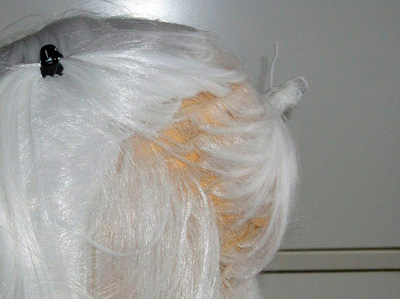 At first I stubbed the wig. I'm not going through the process of stubbing here, there are various tutorials on the internet. I could have used a little less hair, just as a base for the foamcore.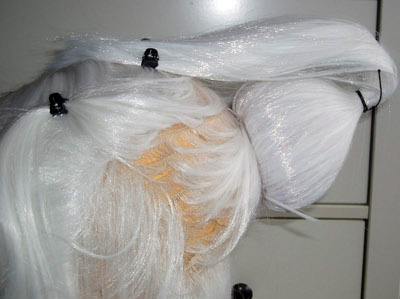 Here I added the formcore to achieve her hilarious head proportions. The foamcore was covered with hair in advance. You can see that it uses less space on the stubbed part than I calculated.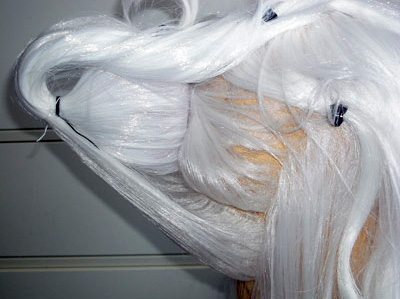 After the foamcore was dried, I pulled up the lower hair to the foamcore. I did this in layers because it's way easier to handle like this.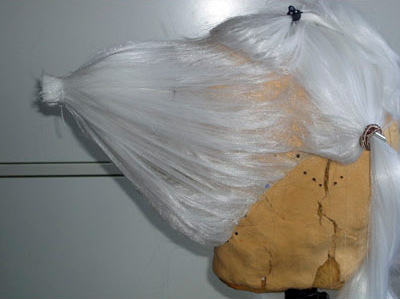 This is how the foamcore looks when it's covered. If I had had more hair (eg from less stubbing), then it would look better already in this step. But it works out.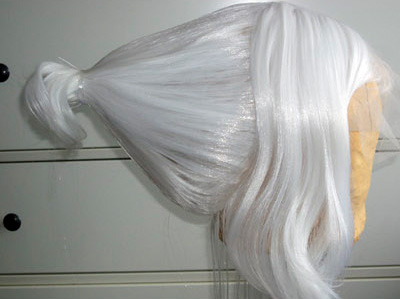 Because I added additional hair here, also to cover the edges of the rubberbands.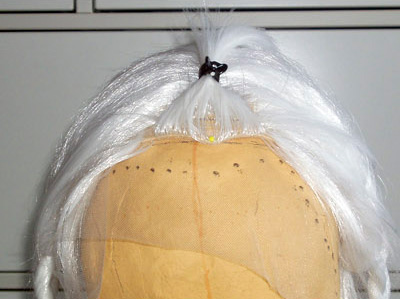 As long as the wig doesn't have a ponytail, making it hard to handle,  I did the widows peak. For this  the bangs are pulled back. I used a hairdryer on low heat to really have them lie flat. You can see I also added a mesh to the front.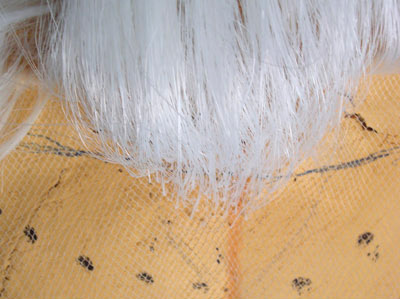 On the mesh I ventilated the widows peak. I have a tutorial for that, just wait a little, it's coming up next.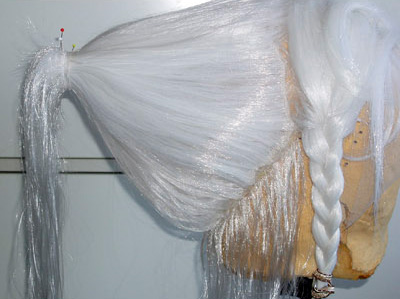 After the widows peak was finished, the long hair for the ponytail was added. You can see that I still have some hair hanging down.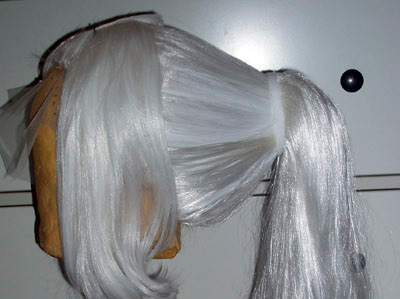 In the last step, I pulled up the remaining hair to have a smooth transition to the ponytail. The ponytail and the sidebangs were then styled into the final look.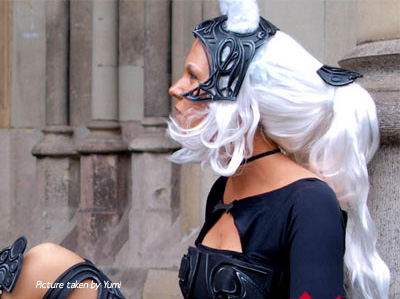 Finished picture! View the whole costume here. Thanks to Yumi for the pic!